Toronto Friends Organization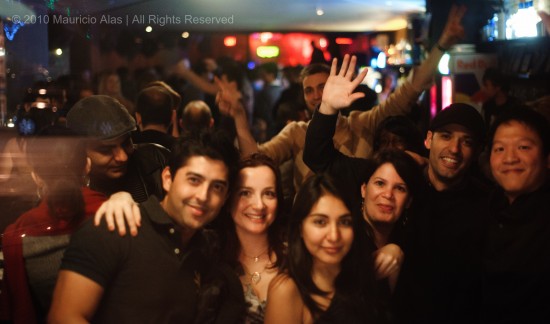 Join a community and mingle with over 2200+ members through socially conscious events all over Toronto. From clubs to book reviews, from brunches to indoor rock climbing we like to do everything!
Mingle in a safe, pressure free environment, try new venues and expand your circle of friends. Funds raised within this non-for-profit either go back into the group or to help a multitude of local and global initiatives.
Originally started back in November 7, 2004 as a side project within Meetup.com as a social tool where strangers could mingle within a safe and inviting environment has grown, flying past 1700 members as we are now projecting 2000 members by the end of 2011!
To just 'mingle' is not enough anymore. We moved or our focus towards social responsibility, yet have not forgotten about helping friends making new friends and to expand your social circle. As they do not need be mutually exclusive.
In fact we are out here to prove both can work in tandem for a betterment of all.
Join one of our upcoming mixers and expand your circle of friends at Toronto Friends Organization. Where YOU fit!
-Mauricio
Your Organizer